Melanie Cook
Brisbane Queensland Australia
Many of my designs are on etsy, zazzle, red bubble, etc- search wiccked or melanie j cook ++++++ If you're interested in licensing any of my designs for tattoos, linen, etc, please contact me.
Wiccked's News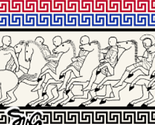 su_g commented on wiccked's design:
These look awesome Melanie! They remind me - in a good way! - of the fun you have when pacing your new sewing machine through all its news features and party tricks! So many possible uses for it as a mix'n'matcher or blender as well as a stand-alone.
wiccked uploaded a fabric photo for wiccked's design:
on eco-canvas
wiccked uploaded a fabric photo for wiccked's design:
on eco-canvas