Leanne Hatch
WA
I am a full time print and graphic designer working primarily in the trend driven juniors market. When I'm not designing for teenagers, I enjoy creating modern prints and patterns for all ages. Thank you to all who have purchased my designs!
Leanne's News
julieallison commented on leanne's design:
Is this print available in white & red? (White background, red print) I am desperately searching for a fabric to use to make crib sheets for a nursery & I think this would be perfect if it is available in that color way.
fannylap commented on leanne's design:
Can you add at my last command number 4025882 for last six models in coton ultra please
su_g commented on leanne's design:
How wonderful to read such great feedback from a satisfied customer - and a good wrap for Sprout too! Such a shame we can't see it here - and the Insta-Spoonflower connection seems to have collapsed (? disappeared? broken?) recently too... The Tee does look pretty - I tried to attach it as a project link (as we do with Flickr pics, but stripping the 's' out of the 'https') but no deal (I get the error msg: "Sorry, this content is not currently available."
honestamanda commented on leanne's design:
I recently made the Grainline Lark Tee from Sprout Patterns using this print. Really love how it turned out. Thanks! https://www.instagram.com/p/BOftjhpD-T7/
liv_harper commented on leanne's design:
Does this print come in a larger size? Love it!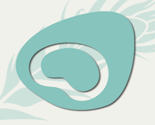 peppermintpeacock uploaded a project photo for leanne's design:
Baby outfit in Modern Jersey
mimix commented on leanne's design:
Nice colors!
smlop09 commented on leanne's design:
Hi there, do you have this in a smaller scale?
loramcilheran commented on leanne's design:
When do we need to place an order to have by October 3rd? We are looking for the wall paper - probably 8 feet by 9 feet. We ordered a few swatches and are still waiting for them to even ship so I wasn't sure how long the process is...