Site Issues Resolved
Earlier today, we experienced issues with the website, but we are back up and running now—thank you for your patience! We have some time left in our 20% Fiber Monday sale extension (ends 12/7, at 11:59pm ET).
Designs by jenniferfranklin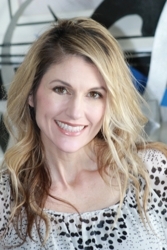 Jennifer Franklin
I am so very blessed! Mommy to four beautiful children and two fur babies. Thank you to all who have purchased my designs. I would love to see your finished projects. Message me for custom design work. I would love to work on your next project.
Shop Tags
Shop Tags
sfaut15
,
birds
,
purple
,
bedding
,
guitars
,
halloween
,
rockets
,
grey
,
robots
,
cut & sew patterns
,
zombie
,
geek chic
,
robot
,
sf926hal13
,
holiday
,
records
,
elephants
,
dots
,
stripes
,
baby clothes
,
monsters
,
panda
,
airplane
,
flight
,
nursery
,
cheater quilt
,
rocketships
,
monkey
,
pastel
,
arrow
,
giraffes
,
space
,
southwest baby
,
hand-drawn
,
floral
,
modern
,
glasses
,
superhero
,
christmas
,
circles
,
doll
,
outer space
,
island
,
cut and sew
,
snowflakes
,
black
,
brown
,
skull
,
red
,
crossbones
,
moon
,
baby elephants
,
hot air balloons