ALERT: Significant site issues
We are aware some customers are currently not able to login, upload designs or access other areas of the site due to outages affecting Amazon Web Services (AWS). This is a widespread outage, and we are working with AWS to fix it as soon as possible.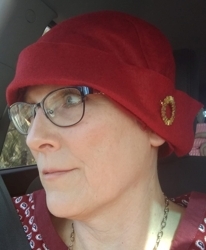 Charlotte Raby
Tucson AZ USA
Hello! Welcome to my shop! I have been creating most of my life, especially through textiles, and am always on the lookout for ways to live creatively. I love beautiful things, and finding ways to express myself, beautifully.
Shop Tags
Shop Tags
gray
,
blue
,
black
,
vines
,
orange
,
halloween
,
purple
,
blues
,
nature
,
holiday
,
leaves
,
kitchen
,
white
,
girls
,
feminine
,
seamless repeat
,
trees
,
browns
,
crows
,
babies
,
liberty
,
gold
,
aprons
,
liberty of london
,
toile
,
red
,
burgundy
,
blending print
,
dark
,
birds
,
xmas
,
toile de jouey
,
creams
,
gothic
,
pinks
,
christmas
,
calming
,
scary
,
gingham
,
gory
,
nature lover
,
body parts
,
bloody
,
reds
,
golds
,
terra cotta
,
scattered
,
brown
,
damask
,
bright
,
dining
,
pears
,
apparel
,
butterflies
,
mauve
,
fall foliage
,
blood
,
spooky
,
clouds
,
black birds
,
candy
,
warm
,
fruits
,
winter
,
bath
,
sand
,
quilt blender print
,
coordinating pattern
,
oranges
,
baking
,
black and gray
,
soft
,
geometric
,
window pane
,
clothing
,
daisies
,
eggplant
,
rich
,
botanical
,
sweet williams
,
red trees
,
colorful
,
nursery
,
classical
,
fruit
,
country
,
patriotic
,
ribbons
,
stones
,
art
,
wall
,
silhouette
,
understated
,
curtains
,
pale peach
,
dressy
,
chocolate
,
summer
,
corals
,
kids
,
maples
,
fashion
,
food
,
guts
,
black-eyed susans
,
maple leaves
,
Dress Fabric
,
gore
,
evergreen trees
,
cheerful
,
fun
,
soft green
,
border print
,
snowflakes
,
snow
,
southwestern
,
Baby
,
moody
,
pale cream
,
light gray
,
cooking
,
primary colors
,
sky blue
,
caramel
,
artistic
,
home dec
,
meadow sweet
,
rocks
,
spices
,
keys
,
lilac
,
penguins
,
cinnamon
,
prom
,
daffodils
,
sledding
,
beige
,
fine art
,
pale pink
,
popped corn
,
toile clouds
,
women
,
cranberries
,
large print