ALERT: Significant site issues
We are aware some customers are currently not able to login, upload designs or access other areas of the site due to outages affecting Amazon Web Services (AWS). This is a widespread outage, and we are working with AWS to fix it as soon as possible.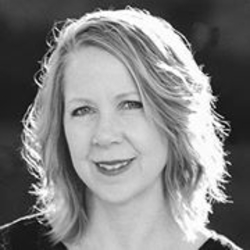 Beth Gaffney
North Carolina USA
Hi there and welcome to my shop! After years of working with fabrics I'm finally designing my own. I am excited to share my work while I continue to fill my little corner here. I'm developing new ideas everyday so please check back sometime!
Shop Tags
Shop Tags
boho
,
doodle
,
stars
,
yellow
,
linen
,
geometric
,
green
,
apparel
,
bright
,
cottage
,
blue
,
gender neutral
,
abstract
,
small scale
,
white
,
dots
,
children
,
minimal
,
farmhouse
,
leaves
,
sketch
,
mushrooms
,
girl
,
minimalist
,
plants
,
forest
,
toadstool
,
flowers
,
clouds
,
whimsical
,
rustic
,
moth
,
insect
,
sketchy
,
pastel
,
woodland
,
desert
,
linen look
,
rose
,
mountain
,
bee
,
mushroom
,
muted
,
maximalist
,
jungle
,
night sky
,
woods
,
starburst
,
butterfly
,
fern
,
cottagecore
,
fox
,
honeybee
,
landscape
,
illustration
,
fairy
,
rainbow
,
fairytale
,
solar system
,
teal
,
fall
,
eucalyptus
,
traditional
,
kid
,
star
,
classic
,
vintage
,
dark background
,
celestial
,
boutique
,
solid
,
garden
,
southwestern
,
natural
,
bold
,
birds
,
black and white
,
spring
,
navy blue
,
bunny
,
hand painted
,
bear
,
raindrops
,
rabbit
,
linen textured
,
squirrel
,
colorful
,
unicorn
,
navy
,
aqua
,
cactus
,
tribal
,
string of pearls
,
farm
,
art nouveau
,
terracotta
,
cranes
,
line art
,
tea towel
,
kitchen
,
folklore
,
heron
,
animal
,
fat quarter
,
large scale
,
plant
,
trees
,
geode
,
tropical
,
bird
,
brown
,
toile
,
mountains
,
art deco
,
rain
,
Denim
,
strawberry
,
elephant ear
,
sticks
,
outdoors
,
adventurecore
,
illustrated
,
small
,
western
,
wheat
,
rust
,
coyote
,
triangles
,
sky
,
ornate
,
maximalists
,
color pop
,
earth tone
,
ivory
,
sun
,
calm
,
homestead
,
detailed
,
grayscale
,
dark
,
tonal
,
flat
,
succulent
,
novelty
,
honey
,
pale pink
,
triangle
,
polka dot
,
saguaro
,
boy
,
duvet
,
toadstools
,
pillow
,
pencil
,
easter
,
scattered
,
saquaro
,
constellation
,
ditsy
,
forest green