Site Issues Resolved
Earlier today, we experienced issues with the website, but we are back up and running now—thank you for your patience! We have some time left in our 20% Fiber Monday sale extension (ends 12/7, at 11:59pm ET).
Designs by arwenartanddesign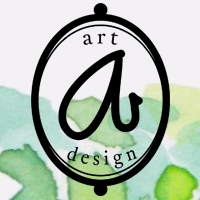 Arwen
USA
All designs are © Arwen Edsall. My designs tend to be inspired by the ocean, and nature in general. But I also enjoy experimenting with new themes and media.
Shop Tags
Shop Tags
forest
,
stars
,
animal
,
stamp
,
earthed forest floor
,
nursery
,
mushroom
,
texture
,
tropical
,
winter
,
dots
,
earthed
,
pineapple
,
forest floor
,
plants
,
holiday
,
fruit
,
watercolor
,
flowers
,
insect
,
pink
,
lichen
,
patriotic
,
celebration
,
4th of july
,
star
,
circus
,
polka dots
,
fungi
,
bird
,
fluorescent
,
golden
,
painted
,
plant
,
sky
,
cthulhu
,
leaves
,
orange
,
colorful
,
tentacle
,
tree
,
ditsy
,
bees
,
yule
,
spring
,
apian
,
bloom
,
marine biology
,
green
,
garden
,
yellow
,
gray
,
leaf
,
words
,
bunny
,
typography
,
rabbit
,
circle
,
underwater
,
iridescent
,
botanical
,
bouquet
,
architecture
,
fodder
,
moss
,
heart
,
butterfly
,
pine needles
,
mark making
,
fly
,
paint marks
,
snow
,
marine animal
,
hedgehog
,
fox
,
dark
,
graphic
,
indigo
,
tie dye
,
white
,
fern
,
calendar
,
shark
,
tea towel
,
quilt
,
seaweed
,
2019 calendar
,
bright
,
earthy
,
octopus calendar
,
Baby
,
foxy
,
avian
,
mollusk
,
wings
,
cloud
,
check
,
shells
,
farm
,
orchid
,
yippee
,
hedgie
,
woohoo
,
damask
,
whale
,
trees
,
building
,
ink blot
,
vegetable
,
letters
,
marine mammal
,
race
,
shibori
,
rainbow
,
romantic
,
balloon
,
valentine
,
equator
,
seal
,
bug
,
marks
,
rorschach
,
carrot
,
sea horse
,
nautical
,
entomology
,
handlettering
,
neon
,
diamond
,
palm tree
,
southwest
,
coral
,
seahorse
,
inkfish
,
kelp
,
holly
,
scientific illustration
,
grid
,
swim
,
swirl
,
pastel
,
seashells
,
cactus
,
seeds
,
mermaid
,
purple
,
science
,
surf
,
clam
,
honey comb
,
humpback
,
undersea
,
bubbles
,
island
,
cubist
,
beagle
,
drafting
,
party
,
kracken
,
cat
,
dog
,
river
,
yuletide
,
yay
,
summer
,
paint
,
octopi
,
pollinator
,
bee
,
kitty
,
lush
,
puppy
,
swallowtail
,
ink
,
car
,
colourful
,
automobile
,
huzzah
,
beetle
,
cuttlefish
,
tribal
,
spiney
,
hot air balloon
,
steampunk
,
red
,
black
,
harbor seal
,
scarab
,
orb
,
ornament
,
city
,
beach
,
small scale
,
text
,
love
,
geo
,
lapin
,
orbs
,
red and white
,
mint and gold
,
vintage
,
easter
,
marine life
,
lace
,
hat
,
grey
,
cucumber
,
fretwork
,
tulips
,
blueprint
,
christmas tree
,
airplane
,
gears
,
pattern