Have a gift certificate? Redeem it
here
.
The Welcome Pack offers a set of tools to get you started designing your own fabric. It includes a $35 gift certificate, a color guide, a fabric sample pack with printed swatches of all our fabrics and materials, and a copy of The Spoonflower Handbook, all beautifully packaged to make a thoughtful gift. And it ships free!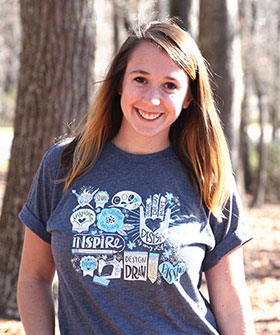 "For the Love of Spoonflower" was the popularly-voted winner of the 2017 Spoonflower T-shirt design challenge and is now available for you to take home! Screenprinted on luxuriously soft fine knit, jersey this unisex shirt is available in sizes S-2XL.
Buy a Spoonflower gift certificate for yourself or for someone you care about! Gift certificates can be used for any purchase on the web site, and have no expiration date. Available in increments of $25, $50, $75, or $100.