Fabric Sample Pack
Each sample pack contains a 4" x 4" printed swatch of each of our products. The price is just $3.00 and shipping is free.
We're sorry! Sample packs are currently on backorder. Orders will ship in 2-4 weeks.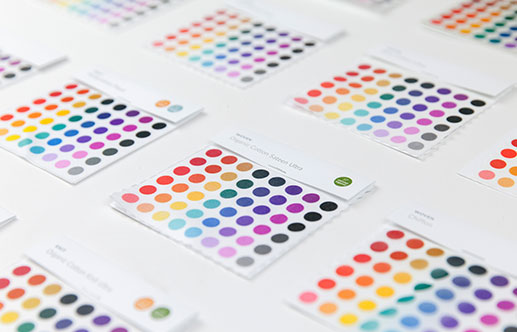 Considering a project? Don't know where to begin? A Spoonflower sample pack is the perfect place to start. Each pack contains a sample of each of our fabrics and papers printed with the same colorful design. Printed samples of our wallpaper options and gift wrap are included too. Get a feel for which fabric is perfectly soft, stretchy, sturdy, or silky enough for your project. Check out the print quality and color vibrancy to pick the ideal product for you.