What do cherries, apricots, peaches, plums, and nectarines all have in common? They're stone fruits! Plus, these juicy fruits all happen to all make for exceptionally delicious pies.
---
Overview
For this challenge, we're partnering with our favorite pie designer + baker Lauren Ko of Lokokitchen to celebrate the humble stone fruit. The top 10 winners will all receive a signed copy of Lauren's best-selling book, "Pieometry", and as a cherry on top, Lauren will be selecting one grand-prize winner as the inspiration for a special-edition pie!

Learn more about Lauren and see the geometric design that inspired her project for Pi Day on March 14 on the blog!

Please visit the blog to learn more about Spoonflower's Design Challenge rules and moderation process.
Prizes
1st place winner will receive a $200 Spoonflower credit.
2nd place winner will receive a $100 Spoonflower credit.
3rd place winner will receive a $50 Spoonflower credit.
Remaining top 10 designs will receive a $20 Spoonflower credit. The top 10 winners of the Stone Fruit contest will also receive a signed copy of Lauren's best-selling book, "Pieometry."
The top 50 popularly-voted designs from each theme will be automatically made available for sale in the Spoonflower Marketplace (provided they are a verified seller) where they will receive 10% commission on every sale -- no $5 swatch required.
The Winner
The rest of the Top 60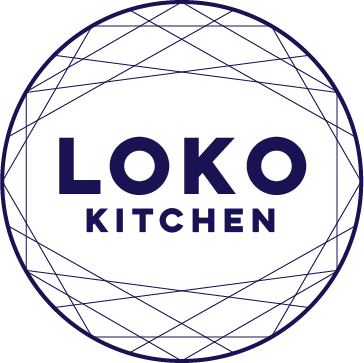 Loko Kitchen
Lauren is an artist, self-taught home baker, founder of the popular Instagram account @lokokitchen, and author of the best-selling cookbook, PIEOMETRY. Her colorful geometric style made all hell bake loose on the frontier of contemporary pie art, and her iconic signature spoke design has been dubbed the "modern lattice." Her work has been featured in publications such as Vogue, O Magazine, Buzzfeed's Tasty, and on-screen in Martha Bakes and CBS' Sunday Morning. Originally from San Diego, Lauren currently lives in Seattle, WA with her partner and their bear dog.
Loko Kitchen
Stone Fruit Details
The deadline for entries is Tuesday, July 6, 2021 at 3 PM ET.
Designs will be previewed in a fat quarter size (21" x 18") on the voting ballot.
All designs will be eligible for public voting, and the popular vote determines the top 50 winning designs.
Public designs previously uploaded on Spoonflower.com are not eligible for this contest. Designs do not require printed proofing to enter the contest.
Moderation will take place at the close of the contest deadline.
Timeline
06/04/2021: Submissions open
07/06/2021: Submissions close at 3pm EDT
07/08/2021: Public voting opens
07/13/2021: Public voting ends at 3pm EDT
07/15/2021: Spoonflower will announce the winner