We are so pleased to partner with the Memphis Brooks Museum of Art for this week's design challenge. Inspired by their February exhibit, designers will be challenged to create a repeating design highlighting the dynamic traditions of bold and colorful patterns found in African dress. Find inspiration from the diverse design culture of Africa ranging from Malian mudcloth to Nigerian batik.
---
Overview
The Spoonflower community is a melting pot of designers from all over the world and during January's design challenge, we'll be celebrating this designer diversity with a sampler of five international inspired themes. We'll be starting our adventure in Africa with a challenge celebrating the newest exhibit at the Memphis Brooks Museum of Art and ending our excursion in Turkey honoring a handwoven form of artistic expression. Pack your tool box because it's time for a design adventure!
Prizes
1 first place winner will receive $500 cash from the Brooks and a $200 Spoonflower credit. Spoonflower credit. In addition the 1st place winner will also receive the following:
Design featured at the February 23 African-Print Fashion Now! member opening event at the Brooks.
The Winner will receive up to 15% commission on fabric ordered for the photography backdrop to be used during the member opening of the exhibition.
Design featured in a separate fashion design challenged hosted by the Brooks (details to be provided at a later date) and will be on display as a wearable item at the Brooks from June 15 - August 12, 2018.
Winner will receive an invitation to the Community Day celebrating the exhibition on June 15, 2018. Winner is responsible for any travel expenses to the museum celebration.
Winner will also receive additional exposure in our email newsletters, professional photography of their printed designs, and social media mentions, the extent of which shall be in Spoonflower's sole discretion.
2nd place winner will receive a $100 Spoonflower credit.
3rd place winner will receive a $50 Spoonflower credit.
Remaining top 10 designs will receive a $20 Spoonflower credit. The top 25 popularly-voted designs from each theme will be automatically made available for sale in the Spoonflower Marketplace (provided they are a verified seller) where they will receive 10% commission on every sale -- no $5 swatch required.
The Winner
The rest of the Top 10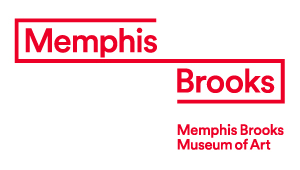 Memphis Brooks Museum of Art
Transforming lives through the power of art
Founded in 1916 and located in historic Overton Park, Memphis Brooks Museum of Art is home to Tennessee's oldest and largest major collection of world art. More than 10,000 works make up the Brooks Museum's permanent collection, including works from ancient Greece, Rome and the Americas; Renaissance masterpieces from Italy; English portraiture; American painting and decorative arts; contemporary art; and a survey of African art. The Brooks Museum enriches the lives of our diverse community through the museum's expanding collection, varied exhibitions, and dynamic programs that reflect the art of world cultures from antiquity to the present.
Memphis Brooks Museum of Art
African Art Memphis Brooks Museum of Art Details
The deadline for entries is Tuesday, January 2, 2018 at 3 PM EST.
Designs will be previewed at 150 DPI in a fat quarter size (21" x 18") on the voting ballot.
All designs will be eligible for public voting, and the popular vote determines the top 25 winning designs.
Public designs previously uploaded on Spoonflower.com are not eligible for this contest. Designs do not require printed proofing to enter the contest.
Moderation will take place at the close of the contest deadline.
See our blog page for even more Design Challenge details and a list of previous themes.
Timeline
12/08/2017: Submissions open
01/02/2018: Submissions close at 3pm EST
01/04/2018: Public voting opens
01/09/2018: Public voting ends at 3pm EST
01/11/2018: Spoonflower will announce the winner