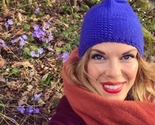 All designs by Rebecca Elfast
Freelance illustrator/pattern designer based in Gothenburg, Sweden. My style is diverse, I work with a flexible and dynamic mix of digital and hand made techniques.
Description:
A "neutral" Christmas collection that is more of a winter collection but contains all the magical elements to go with Christmas projects. It's Scandinavia-inspired, nature oriented and full of pale sunlight and sparkly magic!