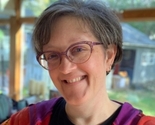 All designs by Carol Creech
My designs are based on my original illustrations of botanical, nature, wildlife and travel subjects. Contact me if you have any questions!
Description:
Feature my original botanical illustrations of daffodils (Narcissus). Illustrations are done in colored pencil, ink, or a combination of media and some have digital backgrounds or borders added.