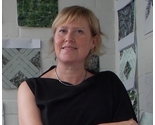 All designs by Petra Bonny
Hey and welcome to my shop. I am a Belgian designer and I like to create patterns with a link to nature and architecture. Hope you enjoy it. Feel free to follow me on Instagram. Meet you there!
Description:
Fallen leafs lifted by the wind and headed for a surprising future.