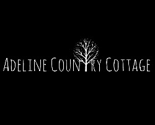 All designs by Kirstie Nicolaidis
Hi Kirstie from Adeline Country Cottage open in 2004 where I've spent 12 years selling vintage and new homeware decor to the world, I have an interior decorating and style background and love what I do, vintage, rustic, country and cottage style.
Description:
This collection was inspired for my daughter who love anything and everything French. Hope you enjoy.