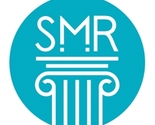 All designs by Suzanne MacCrone Rogers
The surface and pattern designs that Suzanne creates are derived from her original photographs and paintings. The styles range from classic to contemporary in florals, ditzy, medallion, stripes, trellis, Moroccan lattice, and geometric patterns.
Description:
Original mixed media painting on canvas by Suzanne MacCrone Rogers. Marie Antoinette styling for this Gypsy Garden Girl named Glow. Pink peonies accented with gold leaf sprinkled here and there. Blue eyes and a clever wink. Gorgeous colors for a girl's nursery, home office, bedroom, or living room.