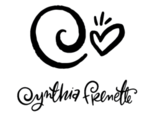 All designs by Cynthia Frenette
Canadian designer & artist. Yes, it's ok to make & sell things with my designs on SF fabrics! Tag me on IG @cynthiafrenette, I'd love to see what you make! Sorry I don't sell/stock fabrics directly. Changes/size requests yes- Msg me!
Description:
A cute label to stitch to the back of your quilt or sewing project! Just write in your name and message in permanent marker (Sharpies work & wash great!) Label includes 1/4" hem/seam allowance, 2 print per 8"x8" swatch.