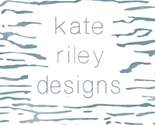 All designs by Kate Riley
See larger images of these prints at my portfolio website kateriley.net/fabrics (link below). Follow my renovation and travel adventures at my blog, Censational Style (link below).
Description:
Whimsical leaves growing up to the sky! Available in five solid background colors: olive, ebony, apricot, taupe, and azure. Also available in three ombre patterns: olive, apricot, and azure.