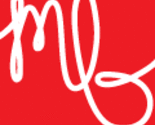 All designs by Marika Bailey
Hello! I'm a graphic designer and illustrator in Brooklyn. I'm also a fabric and quilt lover. Please take a look around my (very tiny !) shop, I hope you like what you see. More designs coming soon!
Description:
"Somewhere, beyond the sea. Somewhere, waiting for me..." Ikat, stars, birds, nautical flags, and seascapes, all based on a whimsical sea-going theme.