Rough Sports - Baseball, Football, Soccer, Bask...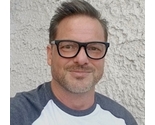 All designs by Aaron Christensen
Hi, I'm an artist from Portland, OR. I include Spoonflower as a way to offer coordinating fabrics that speak to my latest favorite ideas. Always thankful for follows and faves. LMK if you would like scale changes.
Description:
Black, White and Grayscale loose illustrative style imagery of sports, sport balls, affirmations and all the gear that make them possible! The collection coordinates with my wall art and decor available from my website.