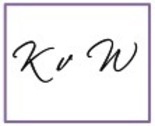 All designs by Kat van Win
After many years in a corporate design role, I'm finally applying my love of design and color to one of my other loves - fabric! I'm open to creating prints in colors not shown here; if you're interested, just let me know.
Description:
A hand-drawn impression of stockinette fabric from the knit side.