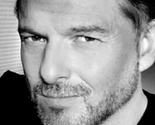 All designs by Aaron Christensen
Hi, I'm an artist from Portland, OR. Embellishments Studio is my venue for selling my wall art, decor & design work. I include Spoonflower as a way to offer coordinating fabrics that work with my art & designs. Always thankful for follows & faves!
Description:
Oh Whale! The deep sea behemoths and their fishy friends swim the seas. Collection features Narwhal, Humpback, Baleen, Sperm and Orca Whales, Sharks, Mantas and more. The collection coordinates with my wall art and decor available from my website.