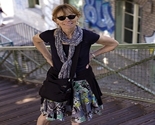 All designs by Sue Cleveland
Inspired by nature, biology, & simplicity. Contact me for resizing/color/design questions & licensing inquiries. All designs copyrighted. Happy to have you use my designs in your creations, & credit is appreciated & love to see items you make! Thanks!
Description:
This Design started as a tea towel long ago. Now is a repeating pattern in lots of different colors. This was inspired by the Geese Flying Historical quilt pattern that I love. Please note pixel sizes if buying more than one color! Vertical and Horizontal versions have a slightly different Pixel size b/c this repeat box is not a square.