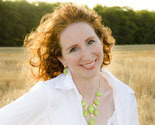 All designs by Tara McGowan
Please let me know if there is anything I can create special for you or customize any of the current designs to fit your project needs.
Description:
This collection was inspired by the Olympic Celebration Contest. The colors in this collection were created to enhance the beauty of the gold, silver and bronze medals. The 2012 Olympics have royal purple ribbons attached to the medals representing the Queen's Diamond Jubilee. This collection expresses the celebratory end of the games as the winners step up to receive medals for their accomplishments. A time when countries come together for much needed celebration.