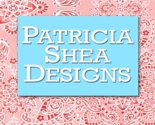 All designs by Patricia Shea
I love creating decorative, colourful and large scale prints perfect for home decor or couture style apparel! My work has previously been featured in Macy's, Bloomingdales and many other stores. Please be in touch for requests.
Description:
Beautifully illustrated botanical watercolour strawberries in a variety of layouts and different background colours.