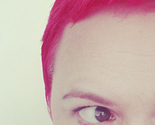 All designs by Claire Bircher
Poet, jewellery maker, biscuit fiend, crisp junkie, scissor addict. Find me on facebook as Claire Bircher and S6 as Glanoramay.
Description:
Co-ordinating designs based around a limited palette retro kitchen theme. There's the main design of the Hessian Kitchen, two designs with just the flowers in two different sizes, a flower based coordinate, spot based coordinate and 4 patterns with the grid repeats that feature in the other designs.