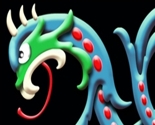 All designs by Bruce Goldstone
I'm a graphic designer and a children's book author (some of my books include GREAT ESTIMATIONS, THE BEASTLY FEAST, AWESOME AUTUMN, and THAT'S A POSSIBILITY.) Several of my Spoonflower designs use photos or props from my books.
Description:
Photo prints of animal herds, gaggles, swarms, and so on. Prints available in two sizes for multiple uses.