Site Issues Resolved
Earlier today, we experienced issues with the website, but we are back up and running now—thank you for your patience! We have some time left in our 20% Fiber Monday sale extension (ends 12/7, at 11:59pm ET).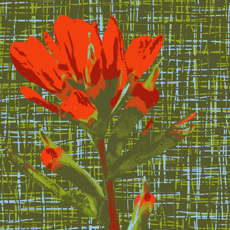 kelly (weavingmajor)
Upper Peninsula Michigan USA
• buy a SWATCH of any fabric before buying yardage - colors vary between fabrics & between monitors!! • Feel free to sell items made from my fabric, wallpaper, and giftwrap.
Shop Tags
Shop Tags
solid
,
gold
,
orange
,
cutout
,
gingham
,
tan
,
aqua
,
state
,
cream
,
texture
,
square
,
rainbow
,
crayon
,
pastel
,
stripe
,
dot
,
lavender
,
zigzag
,
circle
,
wave
,
black and white
,
colorful
,
outline
,
mint
,
diamond
,
quarterinchcheck
,
trendy1
,
spiral
,
math
,
spoonflower0229
,
polkadot
,
swirl
,
coral
,
wilsontartan
,
rubberstamp
,
hunting
,
batikdoodles
,
geek
,
olive
,
flower
,
spoonflower0263
,
crayondoodles
,
christmas
,
wilsons
,
spoonflower0252
,
stripedcheckerboard
,
greyscale
,
michigan
,
triangle
,
trendy2
,
dress
,
whitegingham
,
chevron
,
oolongpalette
,
checker
,
kblackwhite
,
science
,
grid
,
alphabet
,
checkerboard
,
hellonametag
,
onetwotartan
,
vertical
,
stewart
,
water
,
hello
,
stuarttartan
,
peach
,
star
,
stuart
,
rsrubberstamp
,
nametag
,
watercolor
,
great lakes
,
campbell
,
campbelltartan
,
fish
,
khaki
,
typography
,
cyan
,
batik
,
wilson
,
macdonald
,
photographic
,
spoonflower0090
,
macdonaldtartan
,
scallop
,
badge
,
leaves
,
synergy0004
,
summercolors
,
leaf
,
springcolors
,
turquoise
,
dotgold
,
wisconsin
,
sports
,
magenta
,
music
,
bannockburn
,
pattern
,
silhouettemi
,
christmascolors
,
kfishing
,
turingpattern
,
polka dot
,
statetartan
,
blender
,
pidesigns
,
lime
,
fishing
,
dots
,
kilt
,
solidmutedpurple
,
stamp
,
spoonflower0188
,
canada
,
pi
,
ditsy
,
hello my name is
,
bluegingham
,
drawing
,
mauve
,
synergy0014
,
fossil
,
synergy0005
,
chalk
,
text
,
hot pink
,
synergy0011
,
slate
,
light green
,
feather
,
football
,
weathered
,
quasicrystal
,
specialgingham
,
bayeuxpalette
,
bronze
,
embroidery
,
sashiko
,
ksashiko
,
bright
,
irishtartan
,
spiralwave
,
canadiantartan
,
fuchsia
,
greengingham
,
geometric
,
sheet music
,
diagonal
,
fraser
,
irish
,
maroon
,
doodle
,
rsrubberstamps
,
turing
,
trianglegingham
,
lilac
,
docksunrise
,
rainbowflame
,
paint
,
ancient
,
minichecker
,
burgundy
,
circlewave
,
crayonrainbow
,
copper
,
frasertartan
,
karmic
,
lake
,
weave
,
ripple
,
floral
,
number
,
conference
,
team
,
crayondot
,
clan
,
autumncolors
,
ring
,
meeting
,
violet
,
synergy0007
,
macleodtartan
,
synergy0010
,
macleod
,
abstract
,
district
,
lilacmauve
,
raindrop
,
baby blue
,
guitar
,
northsun
,
spoonflower0341
,
scribble
,
stone
,
royal
,
basketball
,
kmicroscope
,
polka dots
,
khoundstooth
,
province
,
kguitar
,
classical
,
chart
,
canadian
,
kcandycane
,
houndstooth
,
bright blue
,
synergy0016
,
diagonal tartan
,
fauxboispattern
,
dotpink
,
snowflake
,
microscope
,
crimson
,
pale
,
diagonaltartan
,
plain
,
japanese
,
vintagecolors
,
petoskey
,
petoskeystone
,
crayonzig
,
orchid
,
taupe
,
frog
,
prince
,
faux
,
spoonflower0226
,
herringbone
,
pencil
,
morphogenesis
,
bobpalette
,
ammonitespiral
,
solidmutedblue
,
solidlightpurple
,
tile
,
halftonedots
,
multigingham
,
madras
,
colored pencil
,
mini stripe
,
frogprints
,
silhouetteil
,
illinois
,
impressionism
,
halftone
,
may2016prompt
,
spoonflower0002
,
pinkgingham
,
jumbo
,
ammonites
,
rain
,
featherswirl
,
periwinkle
,
candy
,
international
,
ksheetmusic
,
silhouettewi
,
spoonflower0063
,
crayon rainbow
,
art nouveau
,
letters
,
small
,
tendril
,
seamless
,
freshwater
,
tweed
,
harlequin
,
name
,
southdown
,
iridescent
,
texas
,
candycane
,
whimsical
,
southdowntartan
,
baseball
,
phonetic
,
ditsyalphabet
,
trout
,
pixel
,
red-violet
,
game
,
moon
,
ipa
,
christmastartan
,
ball
,
synergy0002
,
greengold
,
crayongingham
,
mccloud
,
threebandtartan
,
hawaii
,
solidlightblue
,
saffron
,
united states
,
california
,
alaska
,
solidmutedgreen
,
linguistics
,
plain gingham
,
silhouettegl
,
autumn
,
july2017circus
,
trellis
,
ktrellis
,
soliddarkpurple
,
greek key
,
solarsystem
,
winter
,
custom
,
cranberry
,
solid blue
,
twill
,
spoonflower0314
,
pysanky
,
parka
,
ocean
,
letter
,
massachusetts
,
mittenstripe
,
browngingham
,
orangegingham
,
glitchy
,
glitchyplaid
,
modern
,
sketch
,
stars
,
silhouettehi
,
woven
,
tennessee
,
solidmutedred
,
daisy
,
mosaic
,
crayontexture
,
solar system
,
penciltexture
,
linocut
,
silhouetteca
,
grahamtartan
,
texassilhouette
,
solid red
,
silhouettetx
,
paper
,
cloud
,
spoonflower0166
,
scale
,
moss
,
ohio
,
forest
,
pixelsquares
,
butterflyswirl
,
plum
,
silhouetteoh
,
mbapalette
,
ishihara
,
party
,
maine
,
kerr
,
silhouettetn
,
buffalo check
,
kerrtartan
,
crackle
,
toad
,
family
,
daffodil
,
computer
,
1inchcheck
,
aquacolor
,
ishiharadots
,
light grey
,
beige
,
moroccanpalette
,
snow
,
harlequindiamond
,
solidmediumpurple
,
solid brown
,
metachevron
,
purplegingham
,
silhouettema
,
handwritten
,
georgia
,
pennsylvania
,
redgingham
,
light
,
spoonflower0293
,
spoonflower0197
,
apysanky
,
dunbar
,
synergy0006
,
pale blue
,
silver
,
tartancheck
,
fourbandtartan
,
new hampshire
,
silhouettenh
,
kentucky
,
solid green
,
3inchcheck
,
maple
,
solidlightgreen
,
barkcloth
,
gordon
,
gordontartan
,
smoke
,
herringbonetweed
,
silhouetteky
,
sage
,
night
,
serenity
,
painting
,
cameron
,
silhouettepa
,
silhouettega
,
silhouetteme
,
ammonite
,
alexgem
,
butterfly
,
bubbiedesign
,
chemistry
,
nature
,
twilight
,
daffodilstamp
,
circus
,
rust
,
zigstripe
,
sky
,
graham
,
windsmoke
,
dunbartartan
,
crown
,
rothesay
,
tartan check
,
kpinkwhite
,
rothesaytartan
,
licorice
,
liquorice
,
drop
,
agate
,
allsorts
,
stripes
,
liquoriceallsorts
,
synergy0003
,
spoonflower0415
,
ksolar
,
herizpalette
,
diamondchecker
,
solid purple
,
photographicsnowflakes
,
lime green
,
wavemosaic
,
watercolorcheck
,
camerontartan
,
scatter
,
contour
,
spoonflower0237
,
tribaldiamond
,
mustard
,
solidlightbrown
,
circles
,
dotred
,
bubblegrey
,
solidmediumbrown
,
littlecrown
,
green gold
,
robertsontartan
,
spoonflower0135
,
rubberstampcrayon
,
moirepattern
,
spoonflower0165
,
lorem ipsum
,
roots
,
loremipsum
,
plus
,
robertson
,
paintedsky
,
purpleviolet
,
impressionistpaint