Studio9:05's News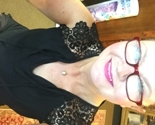 shannon-mccoy commented on studio9:05's design:
Your design is lovely. I just uploaded my 2nd design, too. Rain is my first contest. Is it yours, too? Shannon
sef commented on studio9:05's design:
Hi MK Alderman. Have a look at your design in the 1 yard size view and you'll see it doesn't repeat properly across and down the fabric at the moment. To make your design work on Spoonflower, so that people could order an unlimited amount of it if they wanted, you need to upload enough to repeat exactly in both horizontal and vertical directions. Spoonflower can handle centred unit cells with its half-brick or half-drop repeats but has no facility for handling skewed axes.