Designs by stitchwerxdesigns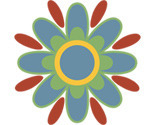 Kim DeMarsh
Floyds Knobs IN USA
I love to have fun with my designs and get a lot of inspiration from nature. I have a great time making things for my family, friends & pets. I love to blog and design my own fabrics & sewing patterns.
Stitchwerxdesigns's News
amy_g commented on stitchwerxdesigns's design:
Omg!!! So adorable!!!