Site Issues Resolved
Earlier today, we experienced issues with the website, but we are back up and running now—thank you for your patience! We have some time left in our 20% Fiber Monday sale extension (ends 12/7, at 11:59pm ET).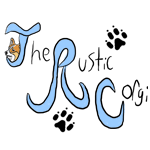 Welsh S. The Rustic Corgi
Ithaca New York USA
-SEE FACEBOOK FOR UPDATES- All graphics in this shop are Copyrighted, all rights reserved. Materials only purchased directly from Spoonflower may be used in items you create for resale, as my design are NOT for sale anywhere else.
Shop Tags
Shop Tags
chihuahuas
,
shiba inu
,
spring
,
cardigan
,
holiday
,
pembroke welsh corgi
,
shepherd
,
retrievers
,
green
,
mint
,
shiba
,
labrador retriever
,
inu
,
beauceron
,
merle
,
border
,
collie
,
sports
,
wine
,
hound
,
bull terrier
,
purple
,
herding
,
agility dogs
,
country
,
dachshund
,
cosmic
,
pembrokes
,
shepherds
,
blue merle
,
spaniel
,
bull terriers
,
farm
,
flyball dogs
,
blue
,
canine
,
paws
,
best of breed
,
flyball
,
cardigan welsh corgi
,
halloween
,
miniature
,
barn hunt
,
sheepdog
,
easter
,
agility chihuahuas
,
smooth collies
,
mardi gras
,
collar
,
celebrate
,
celadon
,
christmas
,
hanukkah
,
pineapples
,
flyball dog
,
best in show
,
black
,
rough collies
,
pug
,
hunting
,
spaniels
,
fat tuesday
,
smooth collie
,
whippet
,
pugs
,
white
,
labrador
,
dragon scales
,
rough collie
,
dachshunds
,
labrador retrievers
,
conformation
,
whippets
,
berger de beauce
,
australian shepherd
,
border collie
,
collies
,
cardigans
,
mutts
,
silken windhound
,
silken windhounds
,
windhounds
,
frozen
,
pyrenean shepherd
,
longhaired
,
smooth coated collie
,
cattle dog
,
german shepherd
,
llamas
,
faux fur
,
galaxy
,
belgian
,
sport mixes
,
morning glory
,
english
,
ball
,
russian toy
,
russkiy toy
,
beaucerons
,
american
,
winter
,
newfoundland
,
fur pattern
,
rough coated collie
,
doberman
,
flyball sport
,
rottweiler
,
newfoundlands
,
easter eggs
,
belgian shepherd
,
lavender
,
undocked
,
poodle
,
sennenhund
,
rottweilers
,
sport mix
,
easter basket
,
snowflakes
,
tiger
,
red merle
,
smooth chihuahua
,
border whippet
,
newfies
,
german
,
crystals
,
garden
,
dobermans
,
doberman pinscher
,
german shepherds
,
blue heeler
,
mountain dogs
,
german shepherd dog
,
tennis ball dogs
,
dogs playing ball
,
mountain dog
,
fur print
,
schnauzers
,
jack russell terrier
,
gemstones
,
tigers
,
border collies
,
poodles
,
hounds
,
fur texture
,
animal fur
,
papillon
,
bulldog
,
schnauzer
,
fluffy corgi
,
rescue dog
,
boston terrier
,
scales
,
winter holiday
,
pinscher
,
red heeler
,
seasonal
,
festive
,
agility windhounds
,
agility silkens
,
pit bull
,
lilac
,
party
,
aussies
,
sighthound
,
doxie
,
staffordshire
,
russian toys
,
schipperke
,
russian toy terriers
,
decorations
,
moscow toy terriers
,
doberman pinschers
,
australian cattledog
,
malinois
,
whippet dogs
,
schipperkes
,
sheltie
,
australian shepherds
,
husky
,
soccer
,
shetland sheepdog
,
ornaments
,
lhasa apso
,
color headed white
,
siberian husky
,
costume
,
huskies
,
labradoodle
,
australian
,
shelties
,
pineapple
,
dersdraws
,
beauceron made art
,
mastiff
,
golden retriever
,
russell terrier
,
siberian huskies
,
labradors
,
standard poodle
,
shetland sheepdogs
,
pawprints
,
white bull terrier
,
springer spaniel
,
australian heeler
,
coursing
,
beagle
,
entlebucher
,
lhasas
,
long coated
,
alpaca
,
smooth coated
,
alpacas
,
trick or treat
,
bostons
,
landseer
,
sheepdogs
,
stuffed animal
,
pomeranian
,
pomeranians
,
animals
,
sled dogs
,
football
,
greyhound
,
chanukkah
,
bordoodle
,
lure coursing
,
doodle dogs
,
sighthounds
,
landseers
,
tennis
,
large scale
,
belgian tervuren
,
vines
,
belgian groenendael
,
reptile
,
sheep
,
springer spaniels
,
sheepadoodle
,
french
,
black and tan
,
heeler
,
tervuren
,
pitbull
,
japanese
,
shibas
,
primitive
,
plush toy
,
sealyham terrier
,
shih tzu
,
aussie
,
ferret
,
ferrets
,
pyrenean
,
lhasa apsos
,
tibetan terrier
,
groenendael
,
face mask
,
night
,
boxer
,
dog faces
,
red
,
tan
,
golden
,
cattle dogs
,
french bulldog
,
wheaten terrier
,
shelter dog
,
wheaten terriers
,
belgian laekenois
,
swedish vallhund
,
swedish vallhunds
,
snow
,
beach
,
vallhunds
,
rainbow
,
watercolor
,
ananas
,
westie
,
swiss mountain dog
,
horse
,
nova scotia
,
portuguese water dog
,
english bull terrier
,
chocolate
,
jack russells
,
doodle breeds
,
mixed breed
,
parson russell
,
borderdoodle
,
basenji
,
american eskimo dog
,
westies
,
english springer
,
celebration
,
basset
,
brindle
,
dogs with balls
,
volleyball
,
fruit
,
weasel
,
sealyham terriers
,
papillons
,
wirehaired
,
canine artist
,
dragon
,
dog art
,
cut and sew
,
tibetan terriers
,
balls
,
beagles
,
dalmatian
,
lurcher
,
wolf
,
rat terrier
,
yellow lab
,
belgian malinois
,
adopt
,
cocker spaniel
,
laekenois
,
rotties
,
rottie dogs
,
doggo
,
baby blue
,
chow chow
,
duck tolling
,
horses
,
americana
,
christmas holiday
,
uncropped ears
,
dragons
,
sable collies
,
chinese crested
,
scale
,
snake
,
queensland heeler
,
cream
,
greater swiss
,
polkadots
,
cosplay
,
shih tzus
,
colored bull terrier
,
toller
,
wheatens
,
feathers
,
racing
,
rats
,
boxers
,
moscow toy terrier
,
midnight
,
agility collies
,
goldendoodle
,
american eskimo
,
sf926hal13
,
white terrier
,
equipment
,
white terriers
,
black lab
,
basketball
,
tricolor
,
water spaniels
,
animal
,
berger picard
,
rescues
,
chows
,
dobermann
,
border terrier
,
Denim
,
greyhounds
,
irish water spaniel
,
australian terrier
,
jack russell
,
pride
,
standard poodles
,
bichon
,
beige
,
mastiffs
,
llama
,
boxer dogs
,
chevron
,
west highland
,
pet
,
west highland white
,
picardy shepherd
,
puli
,
pulik
,
boston terriers
,
boston
,
dog mask
,
ermine
,
dog sports
,
belgian sheepdogs
,
australian terriers
,
dalmatians
,
landseer newfs
,
sable
,
frenchie
,
snake scales
,
miniature schnauzer
,
chinchilla
,
standard schnauzer
,
pink
,
bird feathers
,
champagne
,
stripes
,
stones
,
cadoodle
,
tricolor collies
,
spitz
,
tricolour collies
,
bernese mountain dog
,
chocolate lab
,
doge
,
schipperke dogs
,
keeshond
,
border jack
,
agility shelties
,
lurchers
,
bulldogs
,
fantasy scales
,
bichon frise
,
cosplay scales
,
maltese
,
portuguese
,
mink
,
fawn pugs
,
pekingese
,
peke
,
coton de tulear
,
dragon skin
,
basset hound
,
pekingese dogs
,
chinchillas
,
beijing lion dog
,
chinese lion dogs
,
briard
,
undocked pembroke
,
rat
,
hairless
,
belgian sheepdog
,
dappled
,
poodle mix
,
samoyed
,
spooky
,
akita
,
winter wonderland
,
love
,
belgian tervurens
,
fox terrier
,
rat terriers
,
mod
,
agility springers
,
agility spaniels
,
cropped beauceron
,
piebald
,
water dog
,
samoyeds
,
cornflower
,
german shepherd dogs
,
flat coated
,
tailed rottweiler
,
shiba inus
,
grunge
,
agility retrievers
,
lizard skin
,
agility schipperke
,
curly coated
,
reptile skin
,
miniaturebullterrier
,
blue merle collies
,
undocked rottweiler
,
guinea pig
,
agility labradors
,
modern winter
,
mini bull terriers
,
agility labs
,
uncropped beauceron
,
tervurens
,
cat
,
pointer
,
rustic