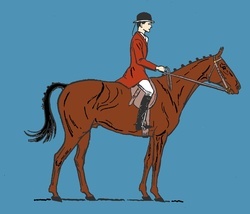 ragan
aiken sc
I hope these fabrics (and now wallpapers) make you smile! Trying to curve that stiff upper lip with a little whimsy in the horse world.
Ragan's News
mgl commented on ragan's design:
Can your images be scaled larger? Particularly interested in Hunt Medallions. Svelte Side Saddle, and Wm Morris Hound and Hunter?