ALERT: Significant site issues
We are aware some customers are currently not able to login, upload designs or access other areas of the site due to outages affecting Amazon Web Services (AWS). This is a widespread outage, and we are working with AWS to fix it as soon as possible.
Designs by prinzessin_auf_dem_hof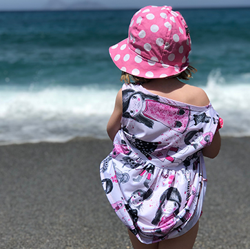 Prinzessin auf dem Hof
Germany
Du liebst Stoffe? Bist süchtig nach tollen Stoffdesigns? Da bist du hier richtig! Hier dreht sich alles um kleine Mädchen, die gern Prinzessin spielen! Spoonflower macht alle Träume wahr. Auch deine!
Shop Tags
Shop Tags
flowers
,
shoes
,
design
,
paris
,
crazy
,
modern
,
eiffelturm
,
snow
,
pony
,
car
,
kinderzeichnung
,
winter
,
amazing
,
purple
,
animals
,
little girl
,
children
,
muffins
,
geometric
,
home-decor
,
home decor
,
woodland
,
hearts
,
schaukeln
,
kids fashion
,
wallpaper
,
math
,
happy birthday
,
regenbogen
,
summer
,
rainbow
,
dreaming
,
block print
,
dress
,
watercolor
,
girlys
,
blue
,
trendy
,
ballerina
,
flora
,
schwarz
,
minimalismus
,
prinzessin
,
cupcake
,
modern style
,
french girl
,
botanical
,
streifen
,
five
,
stars
,
birthday
,
adventure
,
rose
,
art
,
cat
,
headline
,
kitten
,
marienk fer
,
handdrawn
,
ladybug
,
k fer
,
art deco
,
shopping
,
babygirl
,
france