Designs by not-enough-time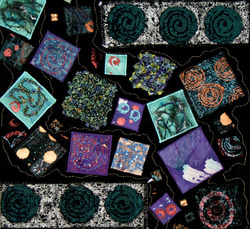 Stella Sexmith
Santa Cruz CA
Fiber Art: I paint, dye fabric, discharge fabric, paint on fabric, make small monoprints using fibers, sew my own and others' fabrics (but not quilts) and knit a lot. I hang out at high end craft shows when I can. Sometimes I read and sleep.
Not-enough-time's News
anniedeb commented on not-enough-time's design:
Love these bright colors and your shop name is so true - clever.