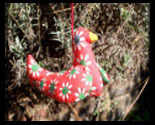 Michelle Ryan
London UK
Love both traditional and non-traditional design methods and media. If you buy my fabric I'd love to see what you make from it. Fabrics can be used to manufacture goods or make products to sell. Artwork protected by © copyright - All rights reserved.
Nezumiworld's News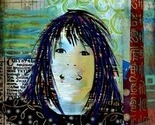 bluechair commented on nezumiworld's design:
The way this is shown as wallpaper is sad. OF COURSE it would be right side up --- you'd put the flowers at the bottom --- then paint the rest of the wall blue to match the color of the sky at the top so as to be seamless. On stairs - this is not a good wallpaper - too tricky. But on a quilt, oh my, this would be wonderful! Such a great design.