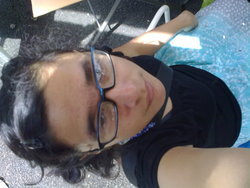 Nahuatl Vargas
Costa Rica
I'm a mom, I'm a crafter.
Nahuatlv's News
rhorsmon commented on nahuatlv's design:
This is really cool! I can't wait until you are going to sell it!
lisamar commented on nahuatlv's design:
the only fabric that I've ordered from Spoonflower that I will not be able to use. The dark vegetable, maybe an avocado, is unrecognizable. The brown and white one, maybe a horseradish, looks like white circles on a background of black and brown. The colors in general almost look like one of the color cartridges was out of ink.