May_flynn's News
rhondadesigns commented on may_flynn's design:
I love your marvelous mauve hibiscus design! You have truly understood the use of fragmented colour to create an image. The repeat of your pretty pattern works well. This print will be a delightful one to use for many sewing projects. As well as the ones that you have suggested, it would be lovely fussy-cut and used in patchwork quilt patterns.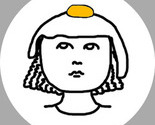 victorialasher commented on may_flynn's design:
Excellent job on the pointillism. I know how difficult this was to do and I'm impressed.