Susan Lafleur
Springfield MA USA
Welcome to my eclectic shop!I'm continually adding new designs, so if you want a design from the "not for sale" collection, message me & I'll get it out there for you. Check out my designs on Sprout patterns, too. I like to play there.
Mammajamma's News
amy_g commented on mammajamma's design:
Such a cool design! Very pretty!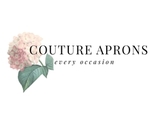 rkyte uploaded a project photo for mammajamma's design:
I'm looking to order your rooster on golden background in a little smaller print - see my apron that I designed. I have customer who wants to do the Rooster Embroidery. Instead of the pink fleur de lis cotton fabric print - I was thinking I could use your gold with white rooster print to create the Rooster Apron . Please contact me at - roxane.kitchenbling@gmail.com if this is something you could do for me. Thank you Roxane