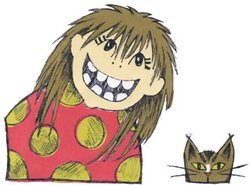 Mona Gracen
Orlando FL USA
Fabric design is definitely not my strong point as an artist, but I keep on trying! I am so inspired by all the other talented people on here. My main interest, in my own work, is in adult-leaning but child inspired designs. I aim to be silly.
Lulakiti's News
whimzpix commented on lulakiti's design:
Mona, Still vivid and fresh! smiles, constance ps: Is lulakiti and polynesian name?