Site Issues Resolved
Earlier today, we experienced issues with the website, but we are back up and running now—thank you for your patience! We have some time left in our 20% Fiber Monday sale extension (ends 12/7, at 11:59pm ET).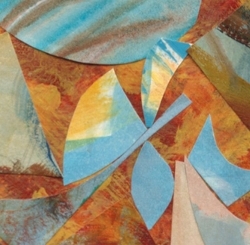 Laura Shefler
Albany CA United States
Thank you for viewing these original designs based on hand-made collages, paintings, and drawings. I am happy to change the size on these patterns.