Designs by landofthehummingbird
Rachel Lee Young
Diego Martin Trinidad Trinidad and Tobago
Making hummingbirds and nature accessible to everyone in our homes! Using my stunning photographs from Trinidad and Tobago to create beautiful wearable art.
Landofthehummingbird's News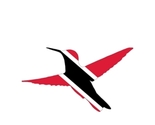 landofthehummingbird commented on landofthehummingbird's design:
Hi, I now realize I should have ordered cotton sateen in this design, not basic cotton - can I change it?