Site Issues Resolved
Earlier today, we experienced issues with the website, but we are back up and running now—thank you for your patience! We have some time left in our 20% Fiber Monday sale extension (ends 12/7, at 11:59pm ET).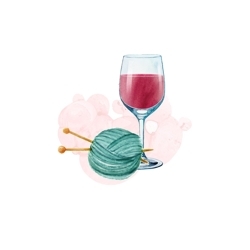 Laura Crowley
I knit, design knitting patterns, make stitch markers, and am way into canning and food preservation. I love the creative process, and creating comfort and happiness through the art of making and cooking.
Shop Tags
Shop Tags
white wine
,
kitchener stitch
,
grafting instructions
,
kitchen
,
knitting still life
,
red wine
,
whiskey
,
dots
,
sip sip knit
,
in the rhythm of the ne
,
coffee
,
ssk
,
knitting things
,
crochet
,
needles for knitting
,
tea and knitting
,
vase with needles
,
crochet hook
,
ceramic vase
,
canner
,
vase and needles
,
glass jar
,
canning tools
,
needles with vase
,
beer
,
glass jars
,
boiling water canner
,
needles and vase
,
water bath canner
,
polka dots
,
vegetable
,
vegetables
,
tomato
,
tomatoes
,
yarn ball
,
mason jar
,
roma tomato
,
wine glass
,
mason jars
,
roma tomatoes
,
needles in vase
,
vase
,
white wine and knitting
,
canning jars
,
ovals
,
jelly jars
,
knitting and whiskey
,
jelly jar
,
stripes
,
whiskey and knitting
,
beer and knitting
,
knitting and coffee
,
coffee and knitting
,
whisky
,
tea pot
,
beer mug
,
wooden knitting needles
,
black background
,
wood knitting needles
,
wooden needles
,
circles
,
rounds
,
knitting and red wine
,
red wine and knitting
,
canning jar
,
fruit
,
knitting and tea
,
wine bottle
,
sliced tomatoes
,
wood crochet hook
,
knitting and beer
,
yarn skeins
,
wooden crochet hook
,
wool
,
skein of yarn
,
knitting and hot chocol
,
yarn bowl
,
yarn and needles
,
knitting and lemonade
,
hot chocolate and knitt
,
lemonade and knitting
,
hot chocolate
,
lemonade
,
hat
,
margarita
,
steam canner
,
margarita glass
,
glass of wine
,
pressure canner
,
red wine glass
,
mug of beer
,
ladle
,
funnel
,
knitting and white wine
,
red tomatoes
,
oval
,
porcelain tea pot
,
china ware tea pot
,
oval stripes
,
knitting phrase
,
blue background
,
skeins
,
margarita and crochet
,
knitted yarn
,
crochet and margarita
,
coffee cup
,
pot
,
kettle
,
graniteware
,
whiskey bottle
,
pink yarn
,
bottle of whiskey
,
tea cup
,
lemon
,
decanter
,
yarn and knitting needl
,
fiber
,
china tea pot