Jubilli's News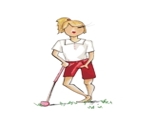 par_tee uploaded a fabric photo for jubilli's design:
Hi Jubilli! I am interested in purchasing a sample of your design in Cotton Knit Ultra. It's the Elephant Garden hexagonal print. When will it be available? Thank you! Rosanna
orangefancy commented on jubilli's design:
really fun design - good luck in the contest!