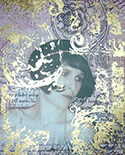 Jennifer Shepherd
WA United States
Hi! I live in the Pacific Northwest (near Seattle, WA) and enjoy art and design of all kinds. I create costumes and clothing, sew, make jewelry, paint, draw, create block prints, etc; and have always wanted to be a fabric designer. Spoonflower rocks!!
Jenithea's News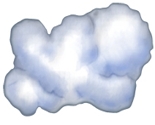 katypi commented on jenithea's design:
I'm looking forward to making my beloved some very disturbing hankies from this fabric!
elise_camp commented on jenithea's design:
Hilarious! I have a master's degree in Art History - and I'm enjoying playing the game of "recognize the original"!
antoinette1694 commented on jenithea's design:
this is a super design , pompous and funny ,I used it to reupholster an old room screen divider in reality it looks really good