Site Issues Resolved
Earlier today, we experienced issues with the website, but we are back up and running now—thank you for your patience! We have some time left in our 20% Fiber Monday sale extension (ends 12/7, at 11:59pm ET).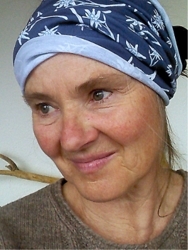 Sabina Kulicka
Mürren Switzerland
For a house in bloom.... All designs are inspired by plants and gardens or wilderness. I live in the Jungfrau Region (Swiss Alps) and travel to the gardens of England. This is where I create my patterns.
Shop Tags
Shop Tags
herbarium
,
plants
,
floral
,
blue
,
wild plant
,
plant
,
herbs
,
mountain
,
country
,
granny
,
modern alpine
,
urban jungle
,
blue white
,
meadow
,
botany
,
flowers
,
living room
,
pillow cover
,
home decor
,
berries
,
small scale pattern
,
animals
,
yellow
,
brown
,
lace
,
rose
,
sleeping room
,
tea towel
,
natural
,
garden
,
wild flowers
,
forest
,
chalet style
,
pink
,
swiss
,
ranunculus
,
red
,
roosteryfqteatowel
,
granny style
,
boho
,
alpine flower
,
dark blue
,
earthy
,
tiny plants
,
rustic
,
botanical homedecor
,
pressed plants
,
foggy
,
tiny flowers
,
earth
,
pillow covers
,
beige
,
bright
,
blueberry
,
grey
,
block print
,
pastell
,
summer
,
country style
,
botanical block print
,
nature protection
,
alchemilla
,
rows
,
great
,
charming
,
simple
,
tearoom
,
kitchen
,
in bloom
,
vintage
,
outdoors
,
curtain
,
spring
,
trees
,
bedlinen
,
butterfly
,
dark
,
cat
,
drawing
,
night
,
lake
,
modern traditional
,
purple
,
green white
,
bedding
,
blue and white
,
black
,
floral pattern
,
sfteatowel
,
black white
,
green
,
sweet
,
teapots
,
steinbock
,
sunshine
,
soft
,
tea
,
alpine traditional
,
romantic
,
farmhouse
,
tender
,
circles