Designs by heatherrothstyle
HEATHER ROTH
Grand Rapids Michigan USA
My design is fresh & modern: created to bring joy, strengthen connection, and inspire change. I am inspired by Scandinavian geometrics, happy hues, organic lines. ____Pattern-Method is my collaborative community supported by pattern-lovers. Check it out!
Heatherrothstyle's News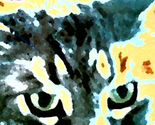 kimruss@thatcatart commented on heatherrothstyle's design:
Beautiful work and perfect color choices, I love it!