Designs by ceruleana_fiber_arts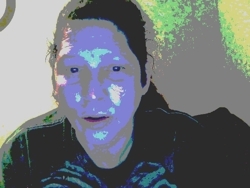 Ceruleana Phoenix
Vancouver area WA United States
I come from a long line of fiber artists, tailors, designers. I have been a fiber artist since I was 7. If you are interested in my prints, even if they are not yet available for sale, email me for arrangements! Thank you for looking.
Ceruleana_fiber_arts's News
2000lightyearsfromhome commented on ceruleana_fiber_arts's design:
Hi! Can this design be scaled down? Take care!
susanberg commented on ceruleana_fiber_arts's design:
In love this print! I have been looking all over for a blackwork design of acorns & leaves. Can this Nouveau Acorns fabric be rescaled for doll clothes? I'd like it scaled down 1/16 the current size so the individual squares are about 1/4" wide. Is this possible? I intend to use it to trim collar and cuffs for an Elizabethan outfit for male doll. Thank you!