Artistkim's News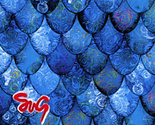 su_g commented on artistkim's design:
A lovely design! Beautiful palette & very nicely put together. Deserves a good title, I feel, and perhaps a note? I suggest this because some voters might not be able to distinguish the hedgehogs (is it?) at a first, quick glance, and a better title might help them decide to have a closer look - which is well worth the effort.
rhondadesigns commented on artistkim's design:
Your charming design makes me think of a luxurious woven tapestry, or oriental style rug, when viewed on the yardage setting! The colours and textures that you have used are lovely!