This fabric is available to PRO Members only.
Learn More.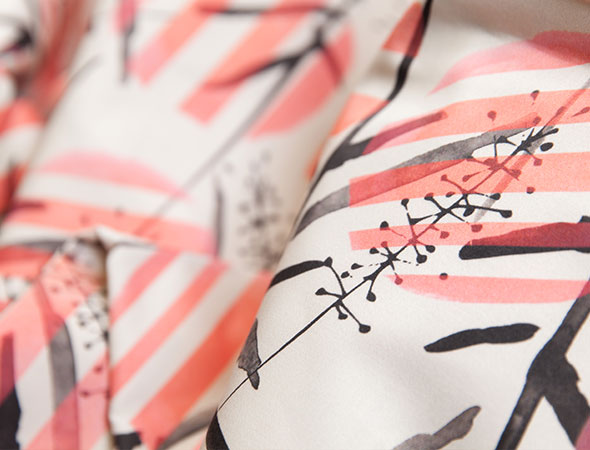 Longleaf Sateen Grand is a low-luster 100% cotton sateen printed with our eco-friendly Prima-Color pigment technology. Characterized by a beautiful, structured drape and dense color, this is the perfect fabric for creating classic cotton tablecloths and runners. Though its width is perfectly-suited to table linens and drapery, excellent printed detail and strong wash durability also make Longleaf Sateen Grand an ideal fabric for smaller home decor items and accessories like napkins and throw pillows.
100% natural cotton fabric with a low-luster face and beautiful drape
Details
Printable width: 116 in (295 cm)
Weight: 6.5 oz per square yard (220 gsm)
Optic White
Estimated shrinkage: 5-6% in length and 3-4% in width
Machine wash warm or cool on a gentle/delicate setting, using phosphate-free detergent. Machine dry on a low temperature setting. Iron on the reverse side of the fabric. Because this fabric is pretreated, washing before use is recommended.
Shop Now
See More Fabrics
Sizing
Yardage prints at a width of 116 inches (295 cm) and any length you need, starting at just one yard
Sample any design with swatches sized at 12 x 12 in (30.5 x 30.5 cm) to accommodate larger-scale designs - only $10 $5 with PRO half-priced swatch benefit
Learn how color reproduces on our new Prima-Color platform. Get a Spoonflower Color Map comprised of over 1400 color chips and their corresponding hex codes to ensure your designs print just the way you want them to. Sized at 36 x 38 in (91 x 96 cm).
Wholesale Pricing - No minimums required!
Because of its 116" width, Longleaf Sateen Grand was developed with our business customers in mind. At the wholesale price of $74/yard, we're offering the maximum discount possible with no minimum order requirements or bulk qualifying thresholds. Our Everyday Designer Discount will still provide an additional 10% off when ordering your own designs but no other discounts will apply.
Packaging and Shipping
For easy shipping and handling, any yardage in quantities over 5 yards will be folded in half and spooled onto a cardboard tube. Swatches, Color Maps and individual items 5 yards or below will be folded for shipment.