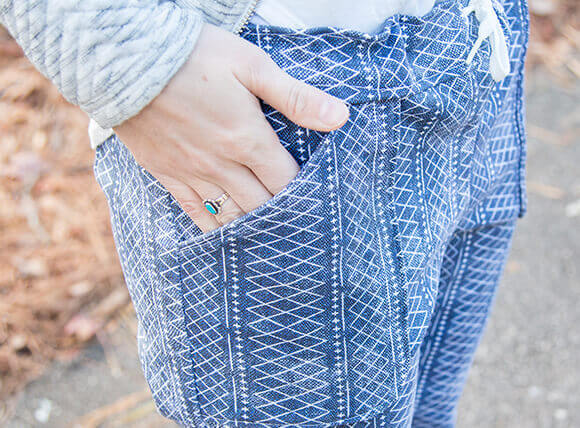 Dogwood Denim™ is a 100% cotton twill fabric printed with our ecologically-safe Ultra-Color technology. Downright durable and softer to the touch each time it's washed, this is the perfect fabric for creating custom, comfortable bottom-weight apparel and outerwear. Dogwood Denim's sturdy construction also means it's a great choice for bags, backpacks and home decor including upholstery in low-traffic areas.
Rugged and sturdy for durable outerwear, bags, pants and upholstery
Details
Fabric Content: 100% cotton
Printable Width: 56 in (142 cm)
Weight: 11.7 oz per square yard (395 gsm)
Machine wash warm or cool on a gentle/delicate setting, using phosphate-free detergent. Machine dry on a low temperature setting. Iron on the reverse side of the fabric. Because this fabric is pretreated, washing before use is recommended.
Shop Now
See More Fabrics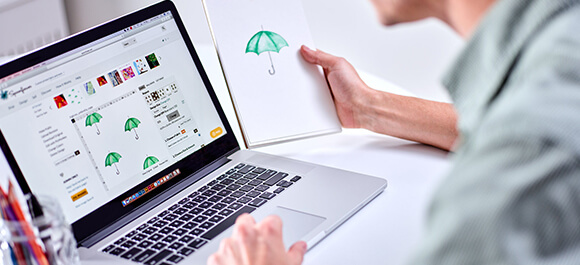 Design Your Own Dogwood Denim
Create a design using any digital image
Instant online preview & layout tool lets you see your fabric before you order
Order your own designs and automatically receive at least 10% off with our Everyday Designer Discount ($27/yard)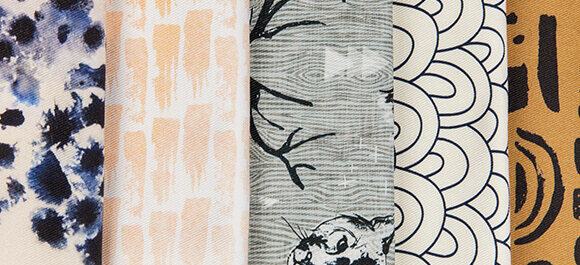 Shop Designs on Dogwood Denim
Shop the largest online marketplace of independent designs for Dogwood Denim fabric
Designers receive commission on every order
Marketplace designs are $30.00/yard