Overview
Our StoryPatches Family Tree Coordinates Design Challenge seeks 4 coordinating designs that celebrate family, in all of its forms. StoryPatches is building a collection of interactive labels that allow photos, video and audio to add another dimension of your story to your next handmade project. The winning coordinate design will be licensed for an exclusive set of StoryPatches labels.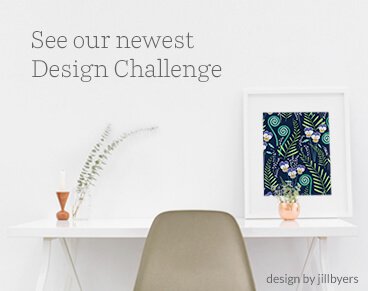 The Winner
The rest of the Top 10
StoryPatches
Tell Your Quilt Story: Label your quilts with StoryPatches
StoryPatches are ready-to-use labels for your quilts that connect personal video, photos or audio directly to your creation. Every quilt tells a story, and StoryPatches help you preserve that story for family, friends and future generations. Quilts become family heirlooms, no matter how modest, and no quilt is complete without a label!
StoryPatches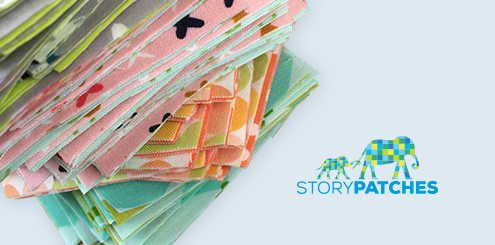 StoryPatches Family Tree Coordinates Details
The deadline for entries is Friday, June 17, 2016 at 3 PM EDT.
The winner and the rest of the top ten will be determined by popular vote when votes are tallied on Tuesday, June 28, 2016 at 6 PM EDT.
Designs must be original work featuring 4 coordinating designs on one yard of fabric.
Designs previously published on the Internet are not eligible for this contest. Designs must be uploaded to a new design slot in your Spoonflower account.
Designs will be previewed at 150 DPI in a yard size (42" x 36") on the voting ballot.
Moderation will take place at the close of the contest deadline. Designs that do not include four different designs in the yard view will not be eligible for voting.
Need help with design layout? Download our coordinate template and instructions. Still can't get your head around this challenge? Check out one of our previous "coordinate" design challenge winners.
Timeline
06/01/2016: Submissions open
06/17/2016: Submissions close at 3pm EDT
06/22/2016: Public voting opens
06/28/2016: Public voting ends at 3pm EDT to determine top 25 entries
06/30/2016: Spoonflower will announce the winner
Prizes
Winner receives $300 cash prize from StoryPatches and a licensing contract to create a line of quilt labels, $300 Spoonflower credit + a press release. All remaining entrants in the top 10 to receive $100 in Spoonflower credit.
How to Submit a Design
Log in to Spoonflower. If you don't have an account, create one here.

Once logged into your account, upload the design you wish to enter into the challenge.

Select StoryPatches Family Tree Coordinates from the Challenges Dropdown.
For complete instructions, see the Challenge Terms and Conditions.
How To Vote
Voting for StoryPatches Family Tree Coordinates has closed. Check out our current challenge!
Frequently Asked Questions
Who can enter?
This contest is open to ALL Spoonflower community members who are 18 years of age as of June 22, 2016. All submitted designs must be the original work of the entrant. Please do not use stock images or base your design on the work of another artist.

How many designs can I enter?
You can enter only ONE DESIGN featuring four coordinating designs laid out on a yard in this contest. Designs entered in previous Spoonflower contests are not eligible. Designs must be uploaded to a new design slot in your Spoonflower account. Designs already licensed for reproduction on fabric with other companies are not eligible.

Who will judge the contest?
The winning design and the rest of the top ten will be chosen by popular vote.

Who can vote?
Anyone can vote (when voting opens on June 22, 2016), but only one set of votes may be submitted per individual. Email addresses will be collected from voters. Duplicate votes are filtered using fraud detection software and not counted toward final totals.

What if I don't want my design to be purchased by other people?
Designs are not made available for sale without explicit permission from their creators. By participating in this contest, you are granting permission to make your design available to the public for voting and non-exclusively for sale if your design finishes in the top 10. The winner will also be expected to work with StoryPatches to adapt their designs for a collection of quilt labels. Any subsequent design work will be negotiated between StoryPatches and the winning entrant.

Am I giving up the copyright of my design by entering it?
You are not giving up ownership of your design, but by entering your design in the contest, you give us the non-exclusive right, should your design finish in the top ten, to make it available for sale in the Spoonflower Marketplace per the customary terms of the Spoonflower Marketplace. For any sales generated in the Marketplace, you will receive a 10% commission. You will always be credited for your design and you are free to continue to sell it on your own, now and in the future.

What are the terms of the contract with StoryPatches?
StoryPatches will award winners with $300 in cash for rights to license elements from the winning designs to create a collection of labels available through StoryPatches.com. The winning designer will work with StoryPatches to adapt elements for labels according to the terms of the contract with StoryPatches. The designer retains full rights to all designs submitted to the contest.

StoryPatches partners with designers to create unique labels that integrate our stkr.it memory codes. They provide a simple template that guides the design process, but the artist has significant freedom to create something unique and true to their vision. There is no "one way" to design a quilt label! In addition to a cash payment for the winning coordinating design, StoryPatches will send the designer 30 free labels and promote the designer both in text on the label and on their website and social media feeds.